Milling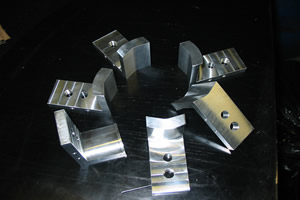 Maven's full CNC Fadal machining centre is Fanuc controlled and installed with Manual Guide I to allow quick programming of simple components. The Manual Guide i is a useful tool to keep smaller quantity parts cost effective. Our 3016 3-axis Fadal also has enough programming power for complex parts and is the obvious choice for volume runs. Complementing our machining centre is Maven's user friendly TRAK milling machine. The TRAKS versatility with manual capabilities and ultra-ease of push-button programming for internal and external profiling as well as bolt patterns makes it the perfect tool for keeping costs to a minimum when proto-typing or if only small quantity runs are required. The TRAK is run on precision ball screws in the X and Y axis, so accuracy is on par with our full CNC machine, but is set-up for manual operation as well.
Turning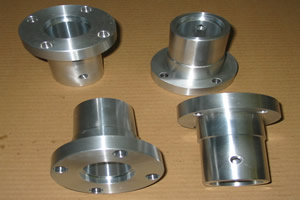 Maven chose the Clausing CV1660 engine lathe for its unique versatility in handling both large and small diameter components. Our CV1660 has a large 4.13" diameter through the spindle, and coupled with 60 inches available between centres we are able to handle a wide range of large roller shafts. Our CV1660 is also capable of manufacturing precision small diameter parts with the aid of an Acu-rite digital read-out.
Proto-typing and Custom Machining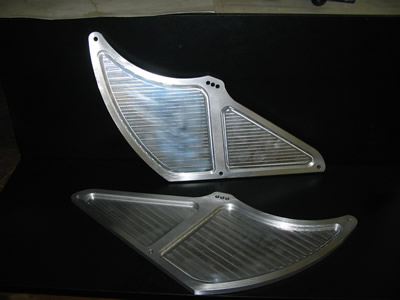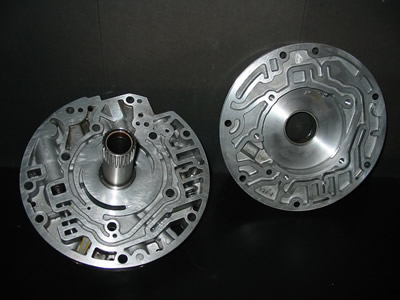 Whether your needs revolve around quoting detailed prints, rush maintenance repairs or custom machining or prototype work, Maven Manufacturing is the reliable and professional manufacturer you have been looking for – we have the people, equipment and resources to keep our customers happy!

We will work directly from your supplied sketch or cad drawing or if you require our assistance in developing a solution we will be more than happy to visit you on site to assist. 
Welding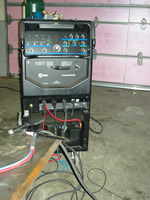 Welding – In addition to our machining capabilities, Maven Manufacturing also utilizes the latest in TIG welding technology with its brand new Miller Syncrowave 250DX. With a wide 3-310amp range and ability to weld materials from aluminum, mild steels, stainless steels as well as many exotic materials, Maven Manufacturing will be happy to handle all of your TIG welding requirements.
Equipment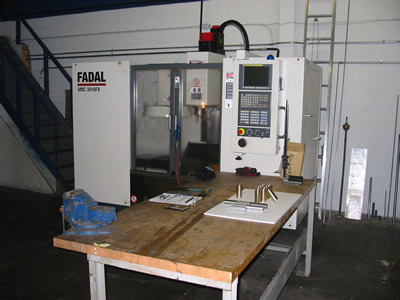 2007 – Fadal VMC 3016 FX CNC milling machine
X Travel: 30 inches
Y Travel: 16 inches
Z Travel: 20 inches
Accuracy:  +/- .0002" positional with +/- .0001" repeatability
Speed: spindle range from 10-8000 RPM with up to 800 IPM of feed available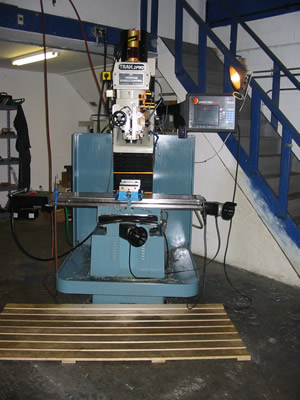 2007 – Trak DPM SX3
Manual/Programmable milling machine with Proto Trak SMX CNC
X Travel: 31 inches
Y travel: 17 inches
Z Travel: 23.5 inches
The TRAKS versatility with ease of programming makes it perfect when quantities don't warrant a full CNC machine.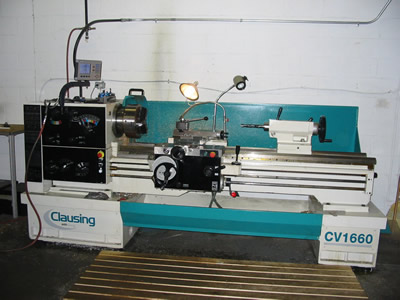 2007 – Clausing CV1660 Engine Lathe
With 4.13" spindle bore and Acu-Rite digital read-out
Swing over bed: 16 inches
Swing over cross slide: 9 inches
Swing in gap: 27.5 inches Centre distance: 60 inches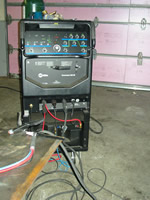 2007 – Miller Syncrowave 250DX TIG Welder
With water-cooled torch
Amp range: 3-310
Output: 250A at 30VAC, 40% duty cycle
200A at 28VAC, 60% duty cycle
100% duty cycle up to 160A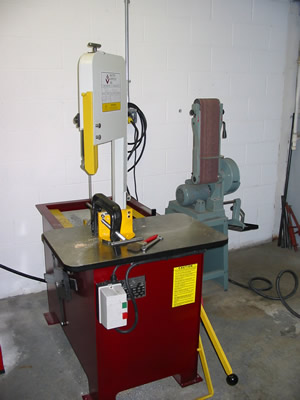 2007 – Baxter verti-cut band saw

Capacity Round: 10 inch
Capacity Rectangular: 10 X 13 inches